YZS-120 oil press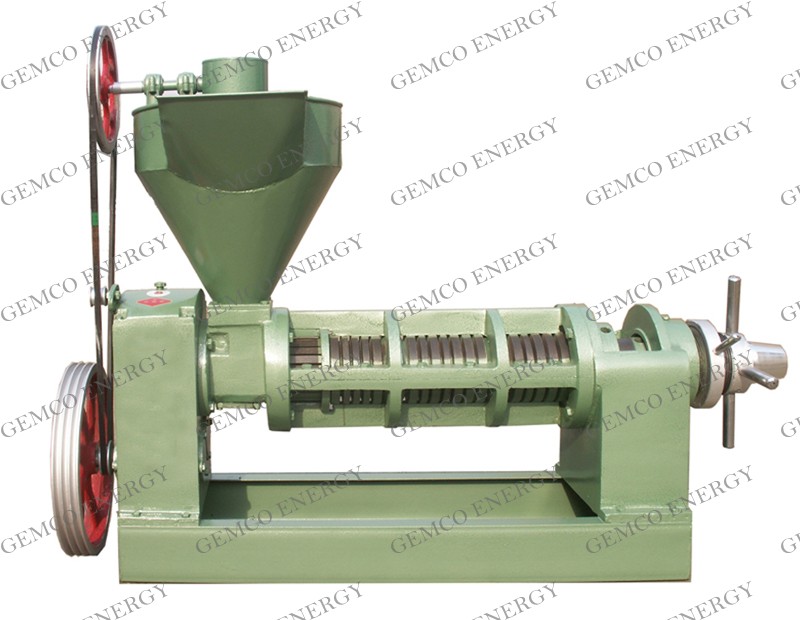 View full image
Capacity :

6T per 24 Hours

Power :

15kW/3-phase/1440rpm

Weight :

680kg

Dimension :

1970 x 700 x 780mm
Send Message Now!
Detail Introduction
The YZS-120 screw oil press is an advanced oil processing machine which is characterized by its simple design, easy to use, wide suitability and continuous operation, high productivity and high oil output rate.
This model oil processing machines are quite suitable for cold pressing or hot pressing any oil seeds and oil plant, such as palm fruit, palm kernel, coconut, peanut, cashew, avocado, tiger nut, rapeseeds, peanut, sesameseeds, etc. It was widely used in the small oil refinery and rural enterprise. At the same time it can be designed YZS-120 oil pressinto D series and A series.

YZS120 Oil Processing Machine For Different Vegetable Seeds
Raw Material

Capacity (kg/hr)

Output Rate(%)

Cake Residual (%)

Rape seeds

Hot pressing

7000-8000

30-38

7.5-8

Cold pressing

2400-3000

28-35

Peanut

Hot pressing

5000-7000

35-45

7

Cold pressing

2000-3000

32-40

Bean

Hot pressing

6000-7000

10-16

6.5-7

Cold pressing

2500-3500

8-14

Sesame

Hot pressing

7000-8000

44-47

6.5-7.5

Cotton seeds

Cold pressing

3000-3500

10-14

5.5-6.5

Contact us anytime you feel interest in the oil processing mahcines, we are always ready to serve you!