Gemco Energy Machinery Co., Ltd is a professional manufacturer and exporter with advanced
oil seed presses
and other machinery. As one of the greatest oil press manufacturers in China, with both R&D and production capabilities, the company possesses superior technology and equipment. Strong support is provided by the R&D team and considerate after-sales service employees.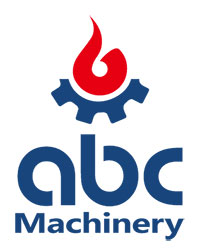 In 2014,
GEMCO
(Anyang GMECO Energy Machinery Co., Ltd) and KMEC (Henan Kingman M&E Complete Plant Co., Ltd) are joined-ventured as
ABC Machinery
(Anyang Best Complete Machinery Engineering Co., Ltd), whose core business is to delivery technology, engineering and services over the world within the field of machinery of biomass densification, grain processing (edible oil and grain milling). Previous advantages from GEMCO and KMEC are inherited, reinforced and developed by ABC Machinery, assisting by powerful technology support, state-of-the-art manufacturing facilities, sophisticated processing craft as well as scientific testing method, so that not only does the quality and timing delivery guaranteed, but also totally-optimized technological solution as per your demands are available. GEMCO and KMEC are now two brands.
GEMCO (Anyang Gemco Energy Machinery Co., Ltd) is located in city of Anyang, China. GEMCO is now the biomass machinery division belongs to ABC Machinery. GEMCO was founded in 1997, it is a ISO9000 and CE certified enterprise, the earliest factories specialized in manufacturing biomass densification machineries and oil press machines.
By integrating research, development, manufacture, installation and commissioning, GEMCO is a ALL-IN-ONE biomass energy solution provider, giving you ONE-STOP-SHOP easy experience in starting pelleting or briquetting businesses. This unique advantage has satisfied customers from 105 countries over Europe, South-east Asia, Africa, etc. GEMCO has offices in America, Russia, Ethiopia out of China and in Beijing, Nanjing, Guangzhou, Zhengzhou, Urumchi in China.
In the last 20 years of production, the same oil seed presses have been honored with the titles of "National High Quality Well-known Goods" and "National Quality Guaranteed Goods" four times. The oil presses have enjoyed escalating sales in China and have been exported to Europe, the United States, East Asia and Africa, to more than a hundred countries and regions.
Our oil seed presses feature a simple design, easy usage, wide applicability, continuous operation, high productivity and a high ratio of oil output. Our oil seed expeller can be used for various raw materials such as peanuts, soybeans, rape seeds, cotton seeds, sesame seeds, sunflower seeds, coconuts/copra, tea seeds, and jatropha.
Why Choose GEMCO?
GEMCO Location
Anyang Gemco Energy Machinery Co., Ltd. (GEMCO) is a manufacturer of machinery devoted to environmental protection, conservation and green energy. Its facility is located in a "High and New Technology Industrialization Zone" in China's Henan province at a site with superior logistical connectivity.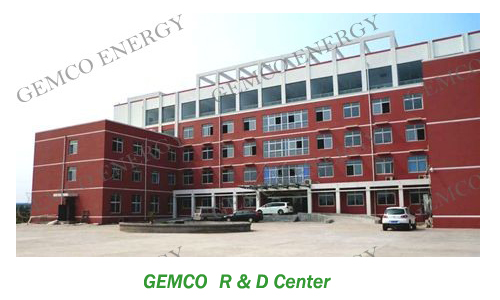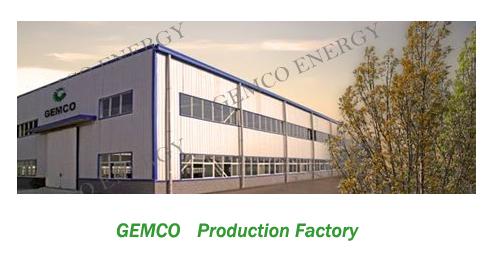 GEMCO Team
Professionalism, Diversity and Focus on the clients' needs, these are the basic pillars of GEMCO's team. We believe on the benefits of diversity and therefore we encourage the mixture of local Chinese and western professionals in our team. By doing this we achieve a perfect interaction with our clients and with our partners in China.
A highly qualified team, with business experience. This allows us to understand exactly our clients' needs (and therefore allows us to find suitable solutions to satisfy them).
A diverse team, which combines the best of East and West, which allows our clients to work with China without any additional difficulty and with the benefits of dealing with a local company.
A proactive team, that works to generate added value to the clients because our passion is Service. GEMCO supplies much more than products, we provide solutions: import from China Biomass Energy products with the best conditions and with full coordination and control.

GEMCO Organizational Structure
GEMCO manages its own R&D center and for many years has cooperated with a number of external R&D teams at institutions of higher education. After years of development, the company has perfected its processes of design, manufacture, installation, technical training and after sales service.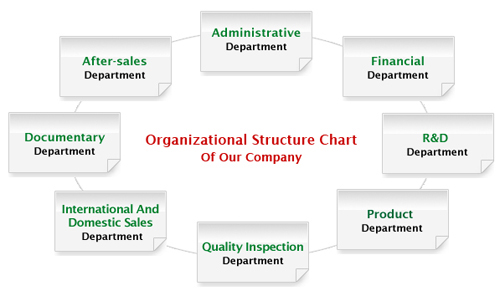 Quality and the needs of the customer come first. We sincerely welcome your inquiries and hope that our advanced oil seed presses are to your satisfaction.