YZS-100A automatic oil press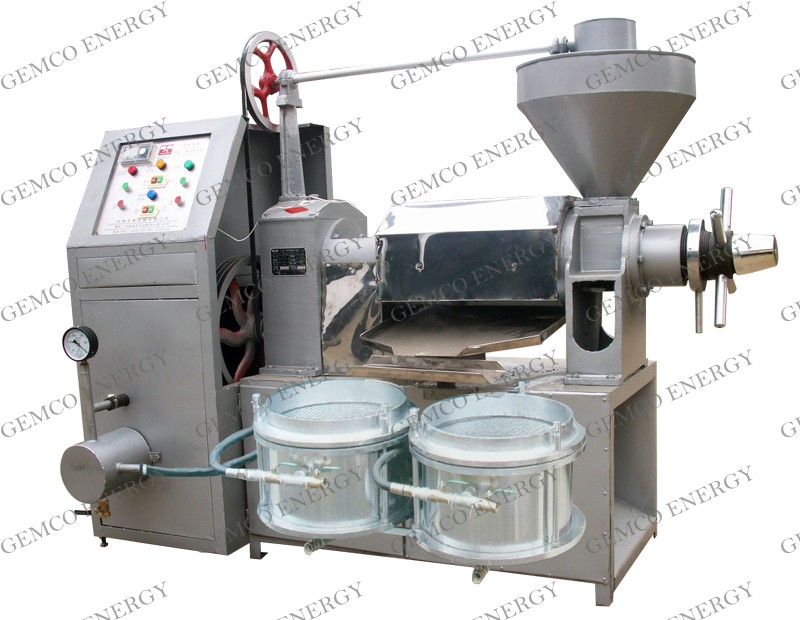 View full image
Capacity :

5T/24H

Power :

7.5-11Kw

Weight :

780kg

Dimension :

2270x750x1820mm /1220*590*600mm
Send Message Now!
Detail Introduction
The Mode YZS-100A automatic oil press machine is one of Gemco's latest products as is based on independent research. It is equipped with an automatic temperature control and oil-cleaning system. The oil press is capable of both cold pressing and hot pressing. Its design and performance is quite suitable for those who do business in country markets or who run a small-scale oil mill. Control at each stage of production in the oil expeller press allows for clean and reliable performance. This model of oil expeller press requires little space and is easy to operate. Its cost effectiveness and profitability make it an ideal investment. (Related Equipment: Vegetable Oil Machine for Commercial Use)
This automatic oil expelling equipment is capable of extruding rapeseed, cottonseed, jatropha,soybean, peanut, sesame, camellia, sunflower, tung tree seed, olive, coconut, palm fruit (nuts), grainy oil plant seeds, as well as rice bran, corn germ, powdery materials and small batches of wild oil plants such as safflower. The model YZS automatic oil expelling equipments are advantageous for small and medium-sized sized oil extrusion workshops or individual households.
Our oil press and filter press for vegetable oil and biodiesel are CE certified. Gemco has successfully passed IS09001: 2000 certification for environmental protection and quality management systems.