YZS-68 oil press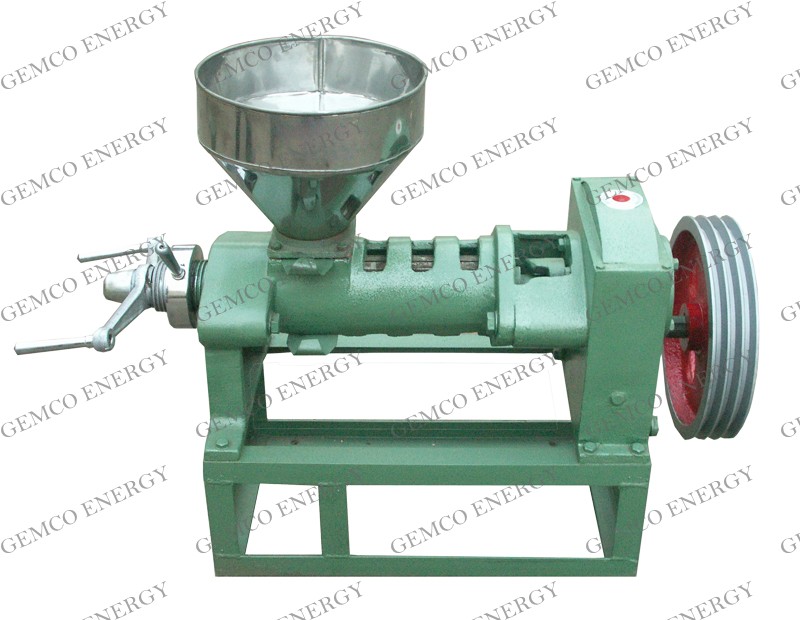 View full image
Capacity :

0.8-1T per 24Hours

Power :

3-Phase 5.5kW & 12/15HP–440rpm

Weight :

150kg

Dimension :

920 x 390 x 750mm
Send Message Now!
Detail Introduction
The Model YZS-68 screw oil press machinery has a simple design, is easy to operate, is highly productive, conserves energy, has less noise and a high rate of oil output. The oil press is capable of processing soybeans, jatropha, peanuts, sesame, rapeseed, cottonseed, sunflower seeds, and olives. Other applications include for the grainy seeds of oil plants, rice bran, corn germ, powdery raw materials, and small batches of wild oil plants such as safflower. Read more about processing of mustard oil.

Capacity of the YZS-68 Screw Oil Press Machinery for Various Seeds and Nuts
Raw Material

Capacity
(kg/hr)

Output Rate
(%)

Output
Efficiency

Cotton seeds

50-60

12-14

65-72

Soy beans

28-37

10-16

61-65

Peanut kernels

45-60

35-45

91-92

Rape seeds

45-60/p>

30-38

82-85
Principle and Structure of the Screw Oil Press Machinery
Power is transmitted to the screw press shaft via reduction. During rotation, the screw shaft pushes raw material forward and breaks it. The space between the chamber and screw compresses, increasing pressure as it does so. Fig.1 shows a diagram of the machine.
1. Left bracket; 2. Handle; 3. Lid; 4. Back screw; 5. Handle; 6. Adjusting screw; 7. Nut; 8. Bearings; 9. Adjusting nut; 10. Bearings; 11. Hopper; 12. Machine body; 13. Oil pan; 14. Press screw; 15. Square rods, type A; 16. Square rods, type B; 17. Cake outlet ring; 18. Cake outlet wheel; 19. Brush; 20. Oil bearings; 21. Pulley; 22. Cake pan; 23. Gear; 24. Pinion; 25. Bearings; 26.Drive shaft; 27. Right bracket
Related Post: Commercial Oil Press Machine for Sale
NOTE: With the development of bio-diesel, our screw oil presses have been widely used in bio-diesel plants to produce vegetable oil. The vegetable oil is then used as raw material for bio-diesel production.