YZS-80 oil press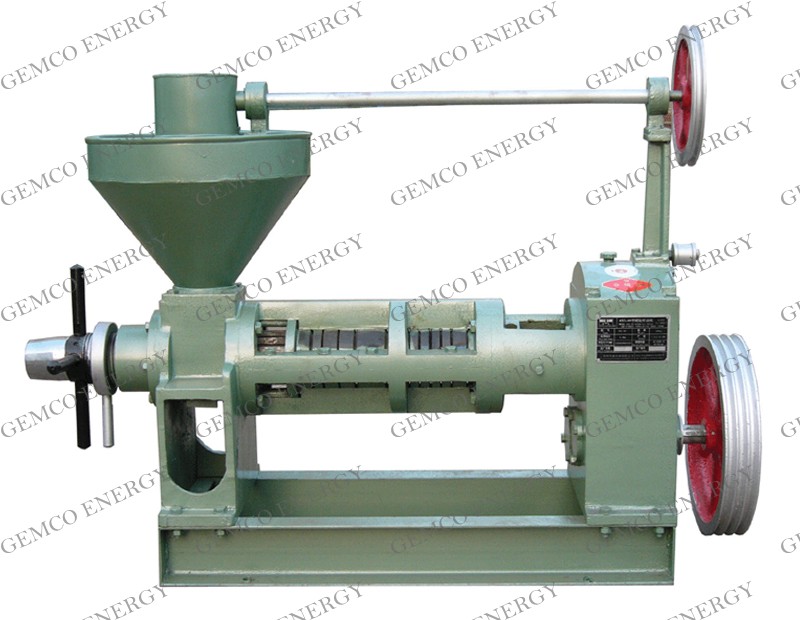 View full image
Capacity :

2-3MT/24hr

Power :

3-Phase 5.5kW & 8HP-1440rpm

Weight :

370kg

Dimension :

1540 x 540 x 620mm
Send Message Now!
Detail Introduction
The Model YZS-80 small oil press is an advanced, patented oil press with leading technology, characterized by a simple design, easy operation, energy savings, low noise, continuous output, wide applicability and high rate of oil output. This oil press is capable of the cold and hot extrusion of peanuts, soybeans, rapeseed, cottonseed, sesame seeds, olive seeds, sunflower seeds, canola, and other oil plant seeds. The Model YZS-80 small oil press is the best choice for small and medium-sized sized oil extrusion workshops or individual households, as well as for prepressing in submerging oil workshops. (Related Post: Setup Small Scale Soybean Oil Plant in India >>)
Read more: Oil Press Spare Parts for Sale

Capacity of the Small Oil Press Machinery for differnet oil materials
Raw Material

Raw Material In-feed per 24 hours (kg)
Oil Output Per 100kg of Raw Material (kg)
Dry Cake Residue(%)
Rape Seeds
Hot Pressing
1900-2400
30-35
7.5-8
Ground Nuts
Hot Pressing
1900-2400
35-45
7
Bean
Hot Pressing
1800-2300
10-14
6.5-7
Sesame
Hot Pressing
1900-2400
44-47
6.5-7.5
Cotton Seeds
Cold Pressing
900-1200
10-14
5.5-6.5
If you are planning to start your own small mustard oil plant, our mini mustard oil manufacturing plant should be your best choice!
Note:Figures shown above reflect performance with all auxiliary separating facilities and under normal manufacturing circumstances.
Gemco tenets: Quality and the needs of the customer come first. We sincerely welcome your inquiries and hope that our advanced oil seed presses are to your satisfaction.