YZS-100 oil press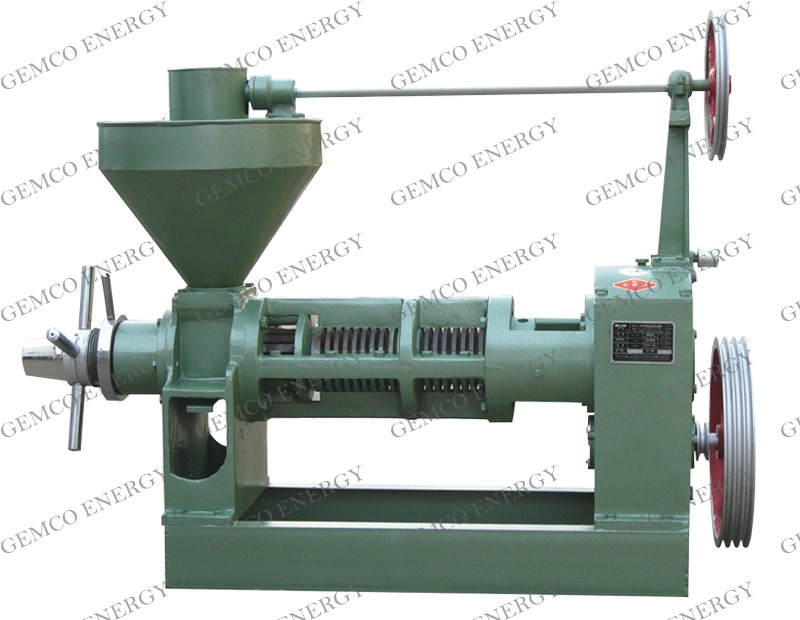 View full image
Capacity :

4-5MT/24H

Power :

7.5KW & 15HP

Weight :

550kg

Dimension :

1910*610*765mm
Send Message Now!
Detail Introduction
The Model YZS-100 Oil Press was the first product manufactured by Gemco in Anyang. It predecessors have sold within China for 50 years. This oil press features a smooth shell, is easy to operate and repair, has a wide range of applications, performs reliably, and is capable of processing rapeseed, cottonseed, sesame, peanuts, soybeans, sunflowers, jatropha, linseed and other oil plants. The Model 6YL-100 oil press is the best choice for small and medium-sized oil extrusion workshops or individual households. Spare parts are always supplied. Customers are typically very satisfied with this product.
Note: Figures shown above reflect performance with all auxiliary separating facilities and under normal manufacturing circumstances.
Gemco tenets: Quality and the needs of the customer come first. We sincerely welcome your inquiries and hope that our advanced oil seed presses are to your satisfaction.